10 Mar 2016
by Marcie Mayer (owner of the "Red Tractor" farm)
Red Tractor Farm is an agrotourism project on Kea island in the Cyclades.
The farm occupies 3.24 ha located 150 meters from the sea near the port town of Korissia. The farm has excellent soil due to annual topsoil runoff from surrounding hills.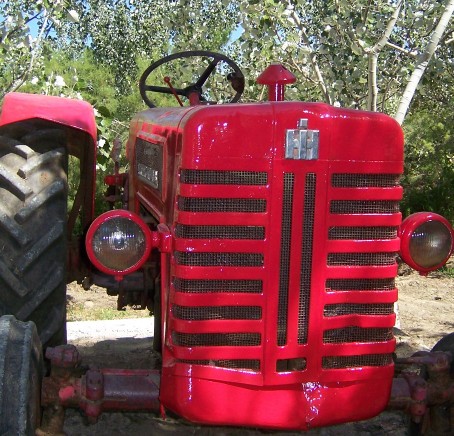 Red Tractor Farm has been certified organic since 2008. Income relies on multiple means of revenue: 2500 bottles of red wine are produced annually under the RTF label; 400-600 kg of olive oil are bottled each year, year round cannery products from our gardens, guesthouses and occasional topic-specific seminars. Red Tractor Farm is also the home of OAKMEAL, an independent bakery that specializes in acorn based foods, particularly Acorn Cookies.
The Red Tractor Farm has four guesthouses with a maximum guest capacity of 22. The guesthouses have had excellent ratings on TripAdvisor and have garnered international attention in travel and lifestyle magazines worldwide. The guesthouses were built in 2008 with the help of a Leader+ grant for sustainable rural development. Each house has extensive private gardens with many plants imported from Mediterranean regions around the world: South Africa, Australia, Southern France and California. Dozens of antique rose species are also cultivated in the guesthouse gardens.
All water from the guesthouses, OAKMEAL bakery and Maroulis private residence is processed through an organic yeast based sewage system. The recycled water is stored in an overground water tank and used for watering at the farm. Bio-friendly products are used for washing and cleaning and no paper is permitted to be discarded in the toilets. Laundry, including guesthouse sheets and towels, are always line dried outdoors. All plastics, tin and glass are recycled or repurposed.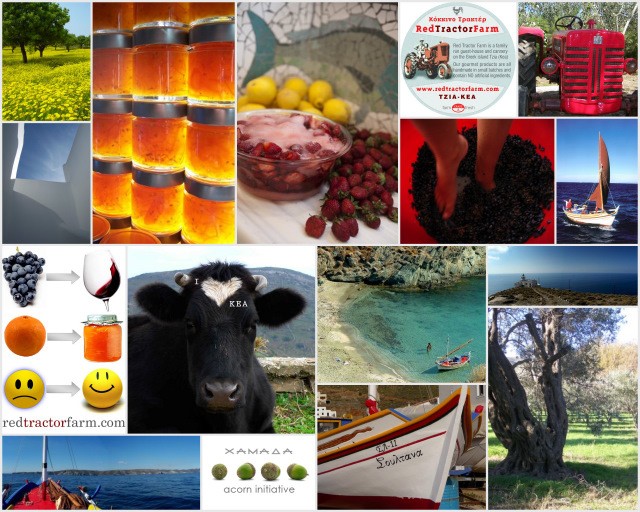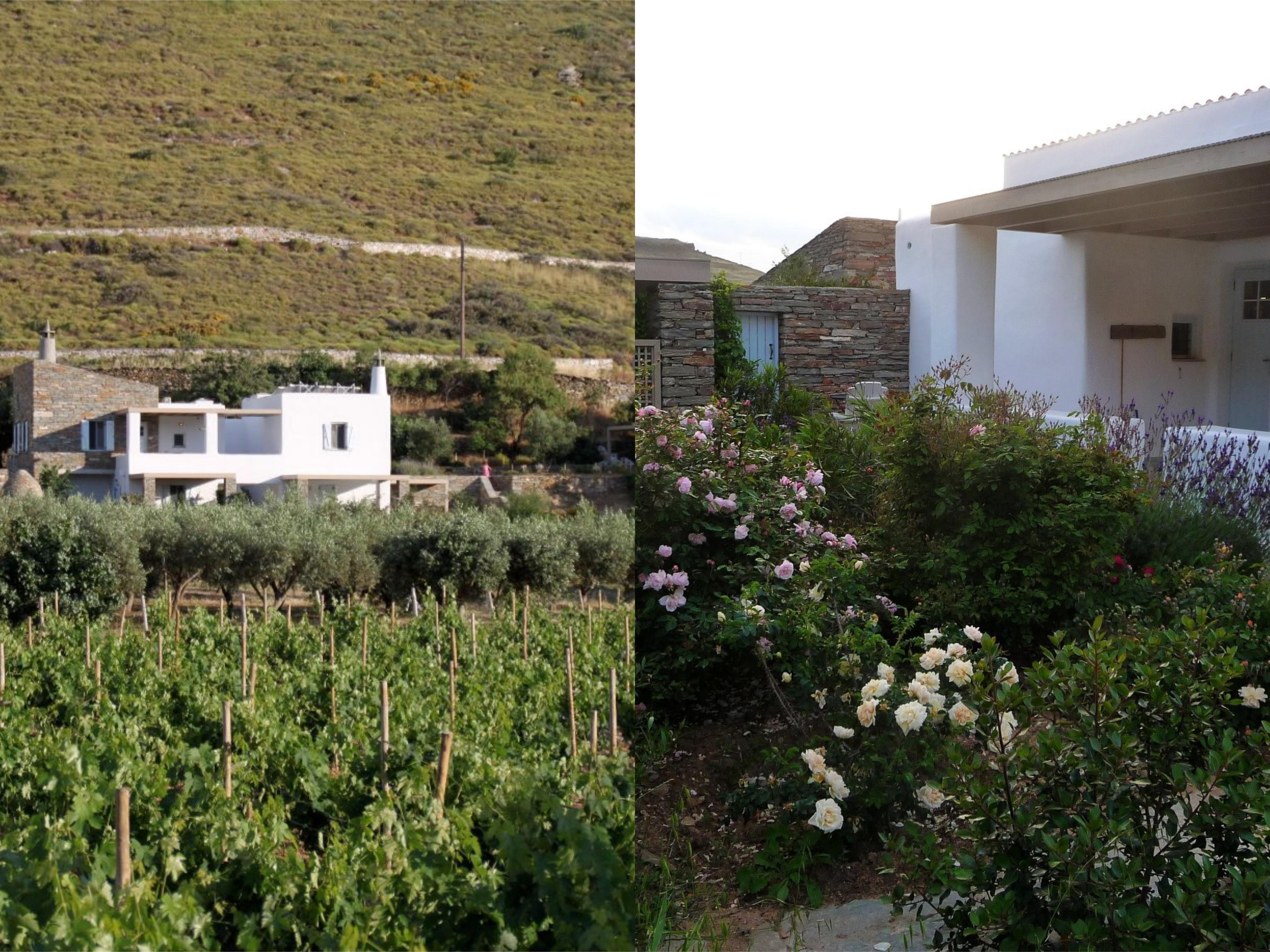 Kostis Maroulis and Marcie Mayer share responsibility in running the farm with two part-time employees. Maintaining the farm involves 365 days per year and there is very little difference between weekdays and weekends. Projects can emerge unexpectedly due to abundance on the farm (e.g. watermelon ketchup developed as a result of having too many watermelons one year, it is now an annual standard). The farm hosts volunteers during the winter months and in October each year. Volunteers learn about seasonal offers through www.wwoof.org,www.workaway.info and www.helpx.net. Volunteers exchange six hours of work per day, six days per week, for a room at the guesthouse and food. Each volunteer relationship is different and some projects involve prior skills such as dry wall reconstruction and pruning with chainsaw. Past volunteers have also spoken very highly of their experiences at the Red Tractor Farm, making it one of the most sought after opportunities with more than 1000 applications per year for only a dozen positions.
The secret to RTF's success is the integrity with which work is approached and completed. The farm tries to have as low an impact as possible on the environment whilst preserving farmland in an area that is rapidly becoming commercialized. Guests at the farm are mainly visitors from Northern Europe that are attracted to the simplicity and beauty of Kea. The farm aims to help these travellers make the most of their time on Kea, to discover the ancient network of walking paths that traverse the island and the many archeological sites those paths lead to. As full time residents on Kea, Marcie and Kostis have a love for the place they live and work that can be intoxicating for guests.
Currently Kostis is planting vines at several locations on the island to expand the annual wine production, and Marcie is building a network of retail partners worldwide for Acorn Cookies as well as giving free weaving seminars throughout the winter for Kean residents.